Montgomery County Bus Collision Repair & Box Truck Body Repair Specialist Rockville MD
Butler Collision Center can perform repairs on any size truck or bus on the road in Montgomery County, MD. Our large, state-of-the-art facility can accommodate large vehicles that other body shops in Montgomery County cannot. We're also an authorized Maryland State Inspection Station for heavy trucks, RVs & buses, and we work with all major insurance carriers.
Some of the many body shop services we provide include:
Frame repairs
Major collision repairs
Transit Body Repair, Transit Collision Repair
Box truck panel repair and painting
Fabrication & Welding Services
Shuttle Bus Body Repair, Coach Bus Collision Repair
Wheel and rim repair and replacement
Fixing Minor Dings, Dents, Scuffs, and Scratches
Glass repair
Bus and heavy truck hood repair and painting
Lift gate fixes
Sprinter Body Repair, Sprinter Collision Repair
Bus Body Repair, Bus Collision Repair
Bumper and fender repair
Van Body Repair, Van Collision Repair
Vehicle painting
Truck Body Repair, Truck Collision Repair
Front end repairs and alignments
Limo Body Repair, Limousine Collision Repair
Body Shop Repair Maryland
Bumper & Fender Repair
Motorhome Repair, RV Repairs
Recreational Vehicle Repair
Various custom installations and fabrications
Paintless Dent Repair
Authorized Maryland State Inspection Station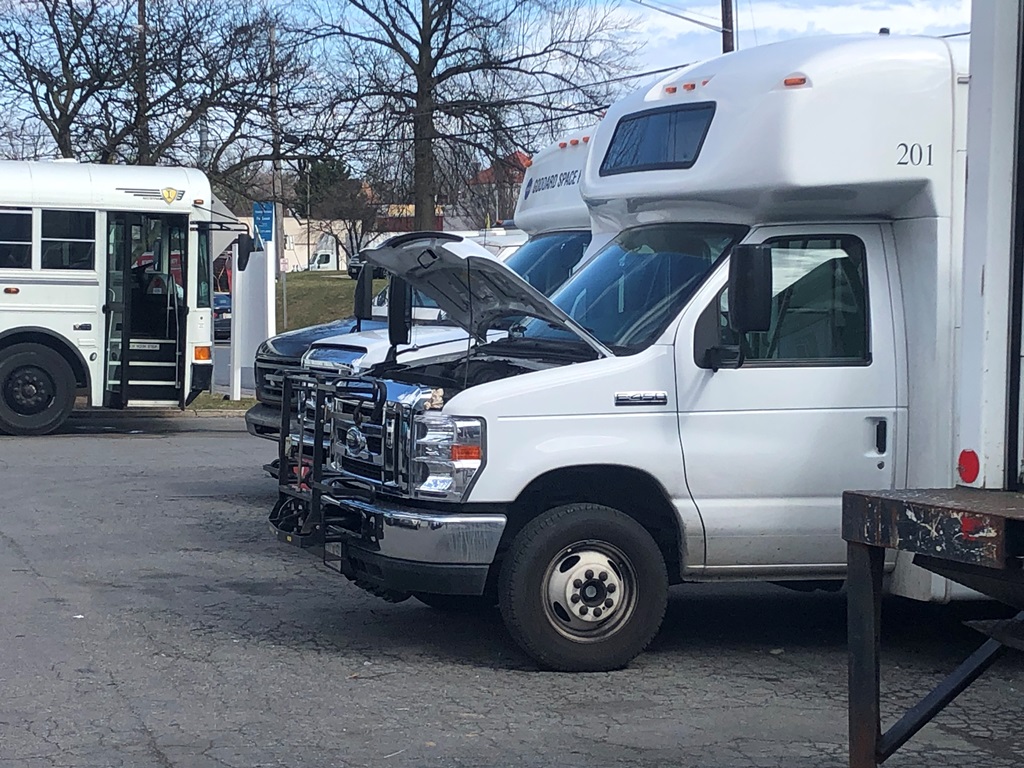 We've become an official Advanced Driver Assistance Systems (ADAS) calibration facility and are able to service the following:
ADAS Car Calibration
ADAS Auto Calibration
ADAS Truck Calibration
ADAS Bus Calibration
ADAS Car Programming
ADAS Auto Programming
ADAS Truck Programming
ADAS Bus Programming
Collision Avoidance System
Calibration
Collision Avoidance System Programming
Collision Avoidance System Repair
Lane Departure System Calibration
Lane Departure System Programming
Lane Departure System Repair
Butler Specializes in Collision Repair and Body Repair of Shuttle & Coach Buses, Sprinter & Transit Vans, Box Trucks, and Large Trucks by all manufacturers including: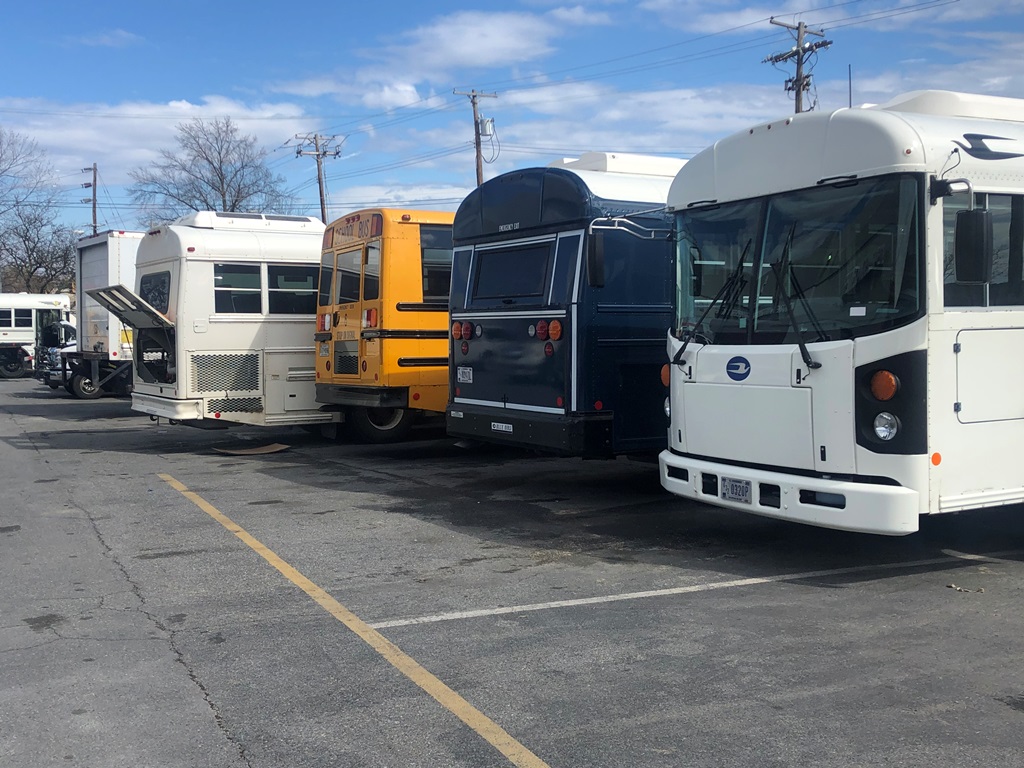 NPR
Coach Bus
International
Glaval
Vanhool
MCI
Bluebird
Thomas
Forest River
Starcraft
Peterbilt
Grech
Freightliner
Setra
All of our body and paint work is backed by our lifetime warranty.
If you are searching the internet for "best body shop near me", "RV / motorhome repair near me" or "best collision repair shop near me" Butler Collision Center in Rockville, MD is conveniently accessible from all areas of Montgomery County including Ashton, Aspen Hill, Bethesda, Boyds, Brookeville, Burtonsville, Chevy Chase, Clarksburg, Comus, Damascus, Darnestown, Gaithersburg, Germantown, Kensington, Laurel, Laytonsville, Leisure World, Montgomery Village, Mt Airy, Olney, Poolesville, Potomac, Rockville, Silver Spring, Takoma Park, Wheaton – Glenmont, Woodbine including all the following zip codes: 20850, 20878, 20855, 20852, 20879, 20854, 20851, 20877, 20874, 20895, 20901, 20832, 20817, 20876, 20886, 20853, 20815, 20882, 20872, 20814, 20816, 20871, 20896, 20866, 20910, 20905, 20841, 20906, 20912, 20902, 20904, 20880, 20818, 20833, 20860, 20812, 20837, 20903, 20861, 20868, 20842, 20862, 20838 ,20839, 20899, 20859, 20847, 20825, 20849, 20848, and 20898.